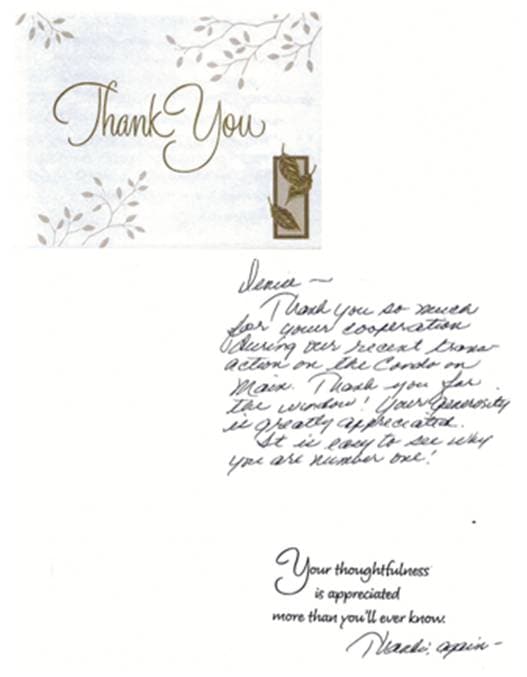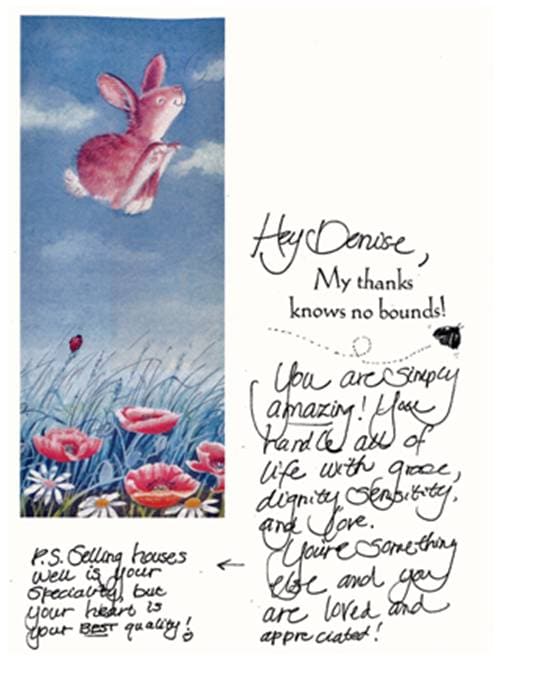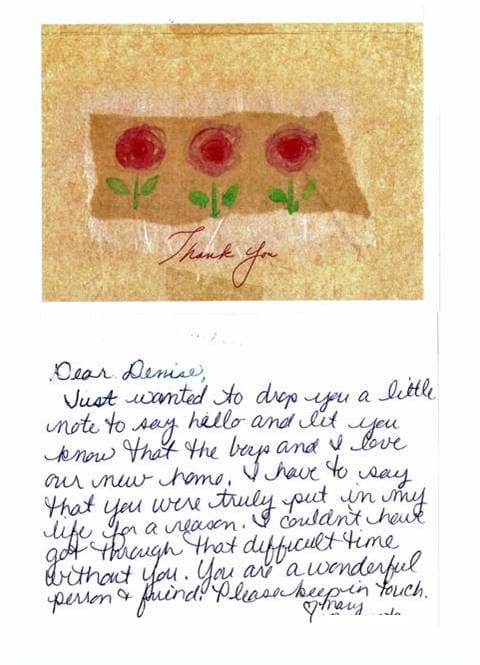 ---
We recently closed on our new home in Spokane and are extremely grateful for the professional help of our agent, Sue Wolford. The transition was extremely difficult and demanded an inordinate amount of time to make it possible for the process to be successful. Sue was always available and kept us informed. There were days when I wondered if she had time for any other clients, yet I never felt that she resented the extra effort she was required to make. My husband and I consider ourselves very lucky to have worked with Sue, and would highly recommend her expertise and work ethic to any other clients looking for a home. You are fortunate to have Sue representing Century 21 Beutler and Associates.
---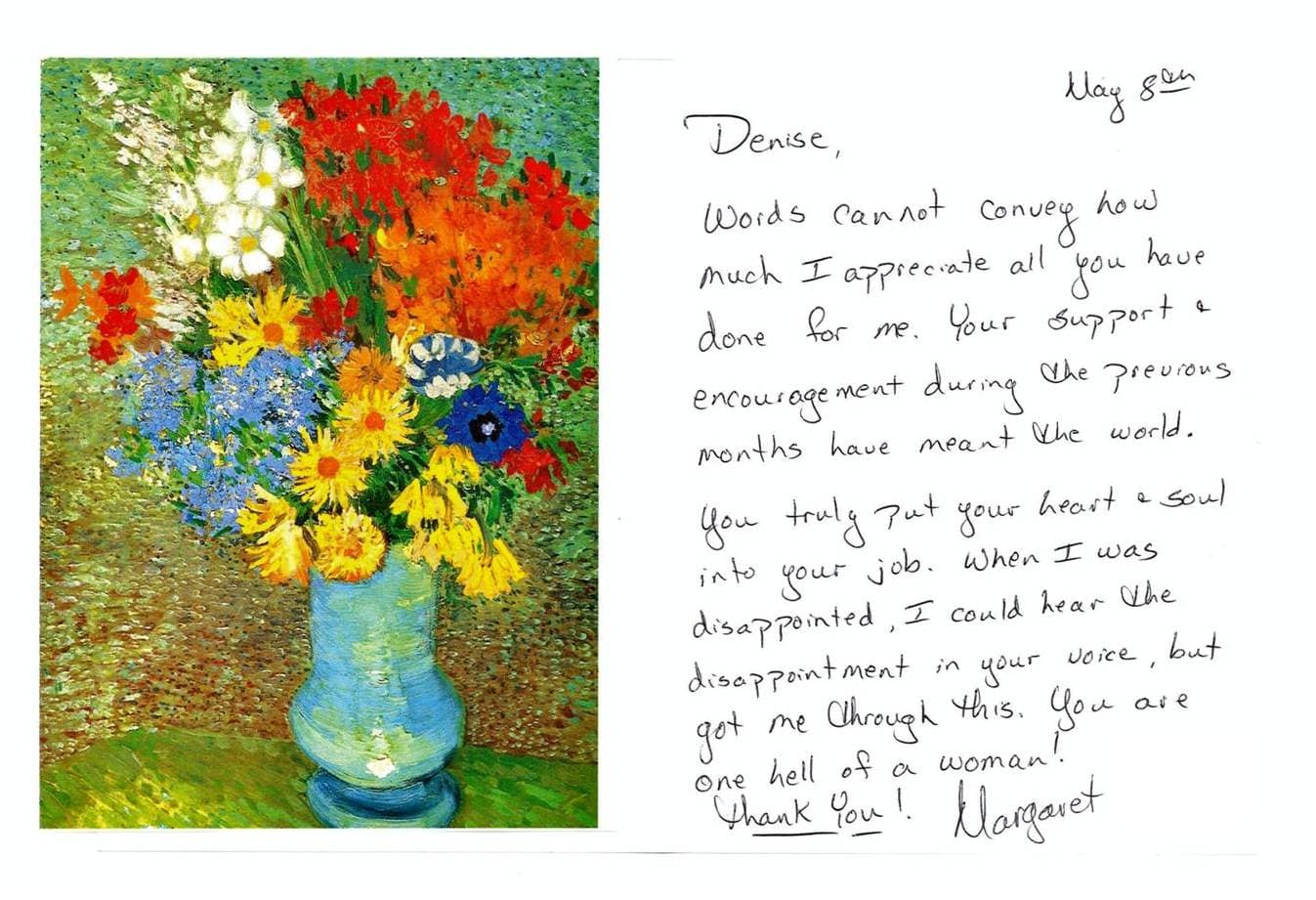 ---
Denise, Just a note to tell you that your reputation proceeds you, when that each person that I talk to about selling our house questions us about who our Realtor is. When I say Denise Fox they either have heard of you or know you personally. They marvel at your ability to sell a house in this economy. You and your team did an excellent job.
Thank you so much for making the sale of mom and dad's house go so smoothly. You are friendly yet professional and efficient in your interactions. We appreciated your opinions derived from your experience. Every time we drive by the for sale sign I am so happy that the house is sold and that we don't have to deal with it anymore.
Dear Denise, just wanted to drop you a little note to say hello and let you know that the boys and I love our new home. I have to say that you were truly put in my life for a reason. I couldn't have got through the difficult time without you. You are a wonderful person and friend, please keep in touch.