First in Service
"I truly care for my clients. That's what makes my job more than a job but a way of life." ~ Denise Fox
Commitment to "First in Service" professional philosophy. From your initial telephone conversation, Denise Fox and team incite confidence. Their track record as a Real Estate Professionals has resulted from simple hard work and a dedication to meeting their client's varied needs. The Fox Team brings a potent blend of marketing, negotiating and financial knowledge to the table.
The Denise Fox Team
"Our focus is all about our wonderful clients and customers." Denise Fox
The skilled team of Denise Fox, Patricia O'Callaghan and Jodi Person bring over 75 years of combined Real Estate experience to your transaction. It's not about just selling or listing a home it is about helping YOU fulfill your dream or help with your next chapter. Commitment to client satisfaction and dedication to continuing to offer top quality Real Estate Service is what The Fox Team strives for.
Denise Fox Team in Realtor Magazine
Denise and team were featured in Washington Realtor Magazine. Check out the full story at this link.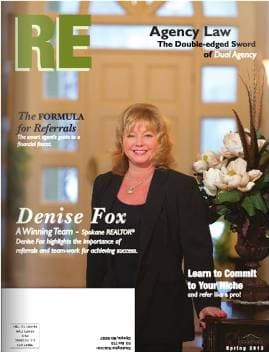 WA Realtor Magazine
Meet Our Team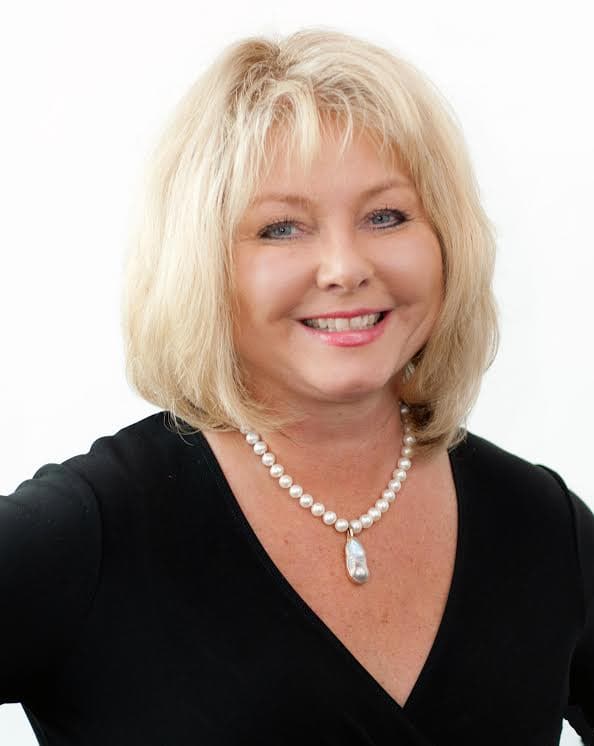 Denise Fox
MY COMMITMENT TO BE "FIRST IN SERVICE" IS MY PROFESSIONAL PHILOSOPHY! From your initial telephone conversation, Denise Fox incites confidence. Her track record as a Real Estate Professional has resulted from simple hard work and dedication to meeting her client's varied needs. Commitment to client's satisfaction and dedication to continuing to offer top quality Real Estate service is what Denise strives for. She has built and maintained strong client relationships during her career and believes that the foundation of all relationships is ensuring that her clients receive the professional and individualized service she has come to be respected for. Her 44 years of continual Real Estates sales and experience in the greater Spokane area ensures that you will have a positive successful outcome working with her and her team.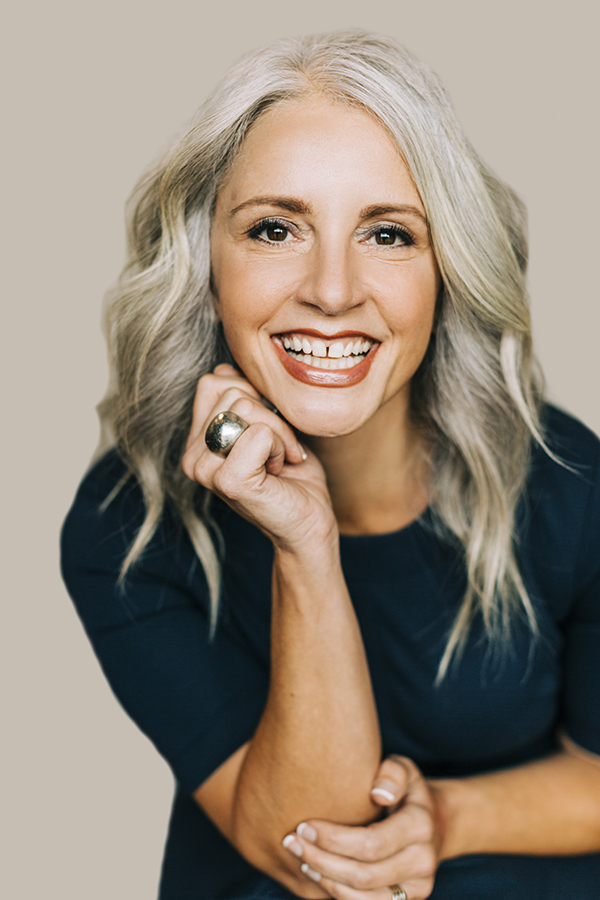 Patricia O'Callaghan
UNIQUE PROPERTY SPECIALIST: Whether it is buying or selling a home, there is no bigger decision than choosing a real estate professional who is committed to providing the highest possible service to their clients. Patricia O'Callaghan will guide you from looking or listing, through home inspection, appraisal and all the way to a successful close. She has 21 years experience in Residential, Acreage, Condominium Lofts, Multi Family and Commercial. Patricia knows what it's like to fall in love with Spokane—the natural beauty, the resort style golf courses, the fantastic shopping, and one-of-a-kind restaurants and attractions! Her passion and extensive knowledge of the Spokane market will provide you with a positive real estate experience.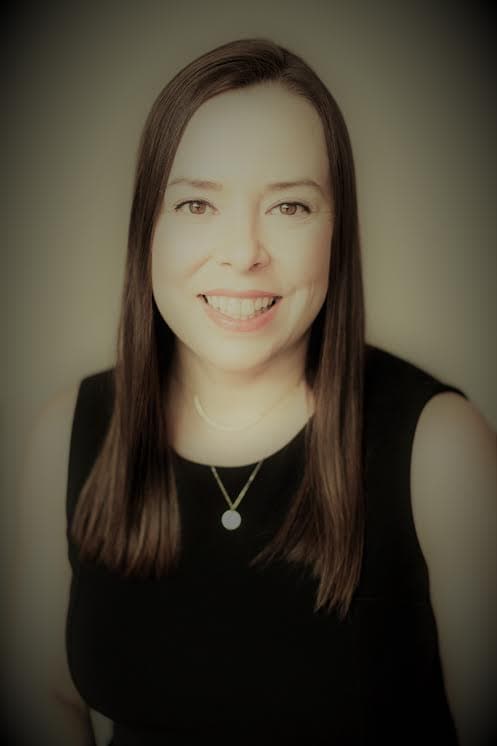 Jodi Person
LICENSED AGENT, EXECUTIVE ASSISTANT: Jodi is the licensed assistant for the Denise Fox Team with 11 years of experience. Raised in Spokane, Jodi loves the city and all that it has to offer. She is dedicated and hard working with a sincere desire to assist people in selling or purchasing homes. She takes great pride in her work and strives for perfection. Her people skills go above and beyond and all of our clients love her! She assists from beginning to end in all transactions to ensure that the paperwork is complete, timelines met and the communication with closing attorneys and lenders accurate and concise. She is also responsible for creating as well as updating all of our websites and marketing materials. She is constantly striving to provide the best possible assistance to all of our customers!